Have you ever experienced this on your moments in BRILLIANCE?
Well, I have got a solution for you. You first search for a note where the user has been mentioned at least once
I used Yajat Shamji's BRILLIAthon for the process (Percy Jackson was mentioned once or twice before the process)
The rest of the steps are below: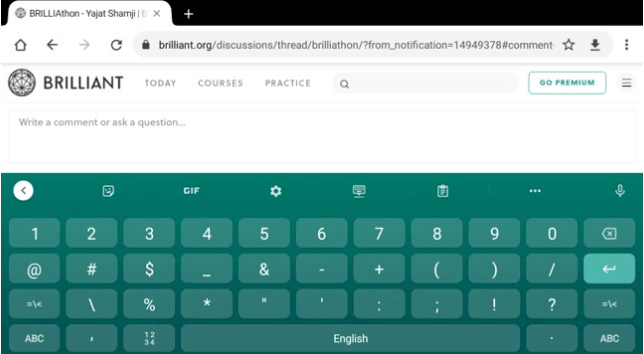 The whole thing replacing the name, including the mention[number:user] should be pasted and an @ should be placed at the front. An example for all the above cases is given below
This can mention the exact person in any comment thread/solution properly
Peace, and stay brilliant in BRILLIANT!