Let's prove that waves form a vector space by checking that all of the properties hold. First, let's define scalar multiplication and addition.
---
There's a natural way of scaling waves by (nonnegative) numbers:
Scaling a wave with amplitude A by c changes its amplitude to cA.
There's also a natural way of multiplying a wave by −1:
Scaling a wave by −1 flips it over vertically.
Describe the most sensible definition of scaling a wave by c<0.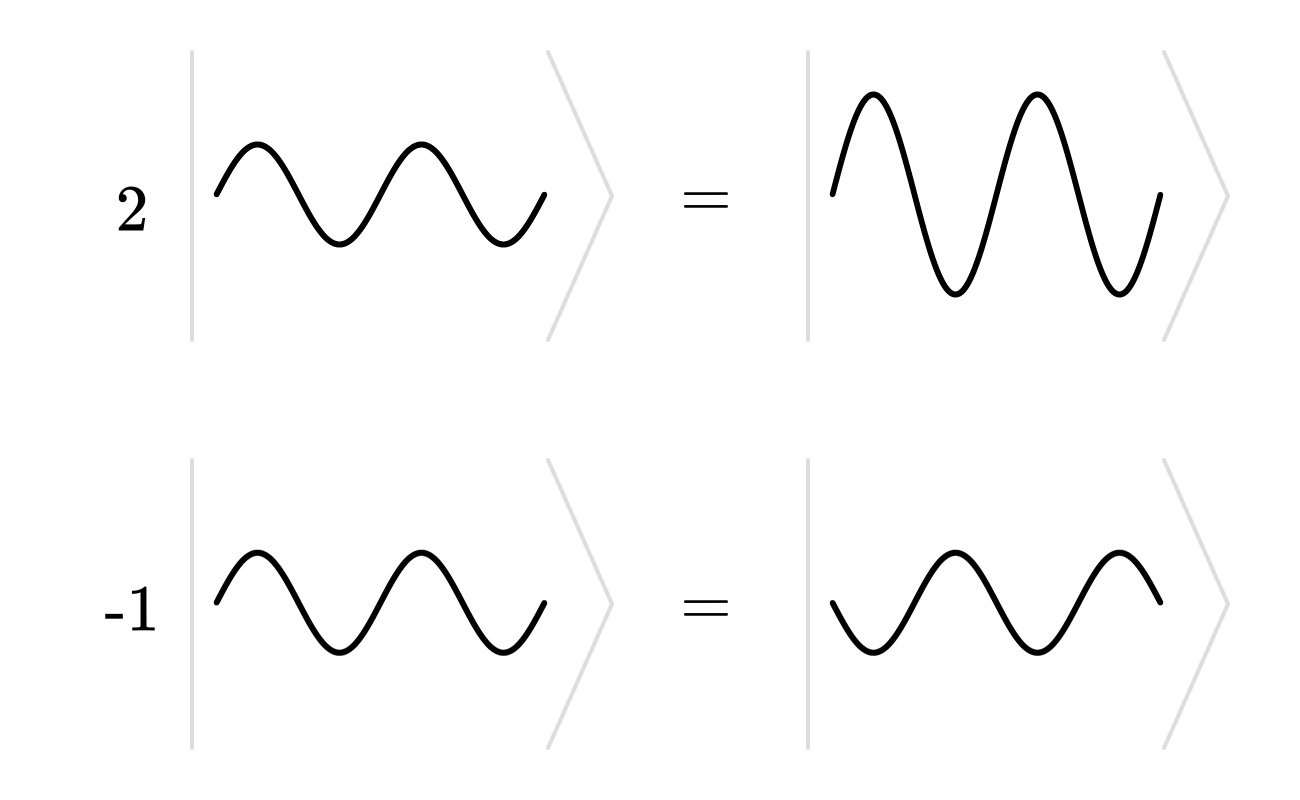 Examples of the scaling rules for c≥0 and c=−1, respectively