There are n fish numbered 1 through n at one end of an aquarium. They all start swimming at the same time to the other end of the aquarium. Once a fish reaches an end of the aquarium, it turns around immediately and continues swimming in the other direction.
Fish 1 swims with speed v1​, fish 2 swims with speed v2​=2v1​, fish 3 swims with speed v3​=2v2​, and so on.
Will the n fish all be at the same end of the aquarium at the same time again?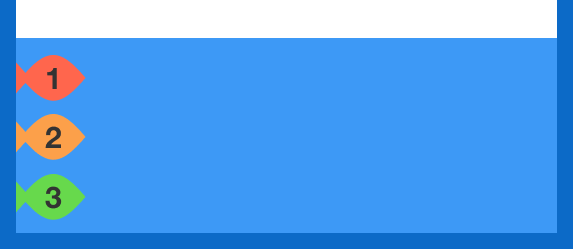 An example aquarium with n=3 fish.