About Brilliant
Effective learning is interactive, not passive. Brilliant helps you master concepts in math, science, and engineering by solving fun, challenging problems.
Brilliant brings together students, educators, professionals, olympiad champions, and enthusiasts from around the world. On a typical day, you'll find a 17-year old user from Minnesota posing a computer science problem to users from the UK, Serbia, India, Bangladesh, Peru, Hong Kong, Egypt, Greece, France, Netherlands, and the US, who solve the problem and submit solutions in 5 programming languages.
Members learn from a vibrant community of over 5 million members. Through the Brilliant network, people discover the resources they need to succeed, the dream that they can, and the allies to help them.
Our long-term vision is to create a more efficient way for ambitious people who are building their skills to be found directly by organizations seeking talent.
We welcome thinkers and problem solvers of all types and ages to create an account and join the community. To learn more about Brilliant's mission, watch CEO Sue Khim's TEDx talk. To understand more about our approach to our work and products, read our principles and see what our members say about us.
Stephanie Andrews, Software Engineer
Kenji Ejima, Software Engineer
Silas Hundt, VP of Product, Founder
Jean-Nicolas Jolivet, Software Engineer
Sue Khim, CEO, Founder
Anton Kriksunov, Software Engineer
Isaac Lambert, Lead Data Analyst
Calvin Lin, VP of Community
Caleb Rash, Software Engineer
Eli Ross, VP of Content
Josh Silverman, Physics Lead
Sam Solomon, CTO, Founder
Kristian Takvam, VP of Engineering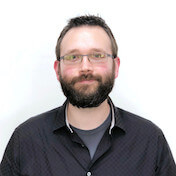 Kelly Tran, Director of Product
Zandra Vinegar, Mathematics Curriculum Director
Tiffany Wang, Graphic Designer
John Young, Lead Designer